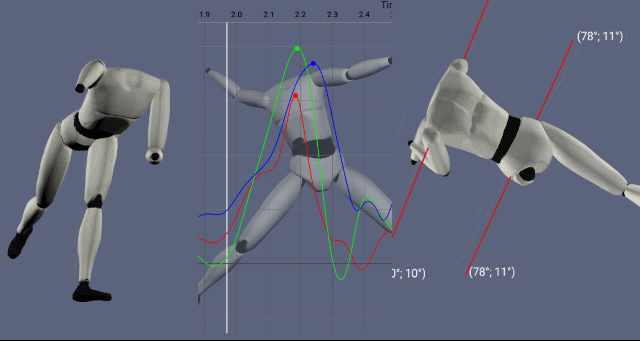 THIS SCIENCE-BASED, INDIVIDUALLY CUSTOMIZED PROGRAM IS IRB (INDEPENDENT REVIEW BOARD) CERTIFIED AND HAS HELPED THOUSANDS OF ROTATIONAL ATHLETES AT EVERY LEVEL. 
ROLLING ADMISSION: runs  until Friday March 10th.  9 or 12 WEEK PROGRAMS. The program meets twice a week. Monday (7:30PM & Friday 6:30 PM) includes at home workouts!  MAKE THE MOST OF YOUR OFFSEASON REGISTER NOW. CUSTOM PROGRAMS FOR ALL OVERHAND ATHLETES! FULL 9 WEEK PAYMENT 3 WEEK PAYMENTS   Remote Programs Available Contact Gardy! 
The Tom House Sports process is a science based approach backed up by 50+ years of research and motion analysis on over 1000 top athletes (MLB/NFL/PGA).
Each participant will be personally tested and screened – A (S.T.A.T) test will be administered to identify strengths and weaknesses.
A  P.I.T. Test (Point in time velocity capacity test) is provided for each participant.
Every participant will receive a personalized Customized Training Program with corrective exercises.
The focus is on full body movement patterns to safely increase arm speed.
Arm care – Participants will learn how to properly Prepare, Compete and Recover to reduce risk.
We provide an age appropriate Functional Strength Program for each player to address their weakest links to increase their stability and mobility.
We address each player's Mechanical Efficiency
Velocity Bat Program designed to increase core strength, throwing speed and bat exit velocity.
Video analysis and feedback throughout the program
Pre-program testing
Mid-program testing
Post program testing
An "in-season" maintenance program to help you maintain the gains from training while you are playing                                                                           
Topics covered will include:
Biomechanics:
Functional Strength
Nutrition
Mental and Emotional Management
Effective Velocity and Strategy
The Truth is:
And Reduce Your Risk of Injury
The "Annual" – NP Velocity Program Includes:
    Two training phases:
    The "Off-Season Phase"
    Includes – S.T.A.T. testing – This is a detailed report that identifies strongest and weakest links.
    9 to 12 weeks of monitored workouts and off day programming.
    Pre, Mid and Post Training tests
    Video Analysis
    Power Hitting Velocity Bat Training                                                                                                                                                           Includes: The NPA Ball Kit and (Individual Customized Program)  and The "In-Season – Maintenance Phase" – Starts after the Off-season Phase.                                                                                                                                                                                         
REGISTRATION IS ON A FIRST COME FIRST SERVED BASIS – SPOTS ARE ALREADY FILLING- RESERVE YOURS ASAP.